Finding a new apartment in Toronto can be a hassle, but using a great rental website can make your search a lot easier. Whether you are looking for a specific size, location, or number of bedrooms and bathrooms, apartment hunting websites can save you time by narrowing down your hunt to include your precise needs.
With a low vacancy rate Toronto is becoming one of the toughest cities in Canada to score a good rental at a reasonable price and in a desirable location. Make sure to start your search at least 3 months in advance of needing to move. It is also important that you meet the property manager or landlord and sign a lease before sending any funds towards your future rental.
Here are our top 14 picks (spoiler alert: the 2nd one's us :)) for Toronto's best apartment rental websites for finding the perfect rental:
1. Rentals.ca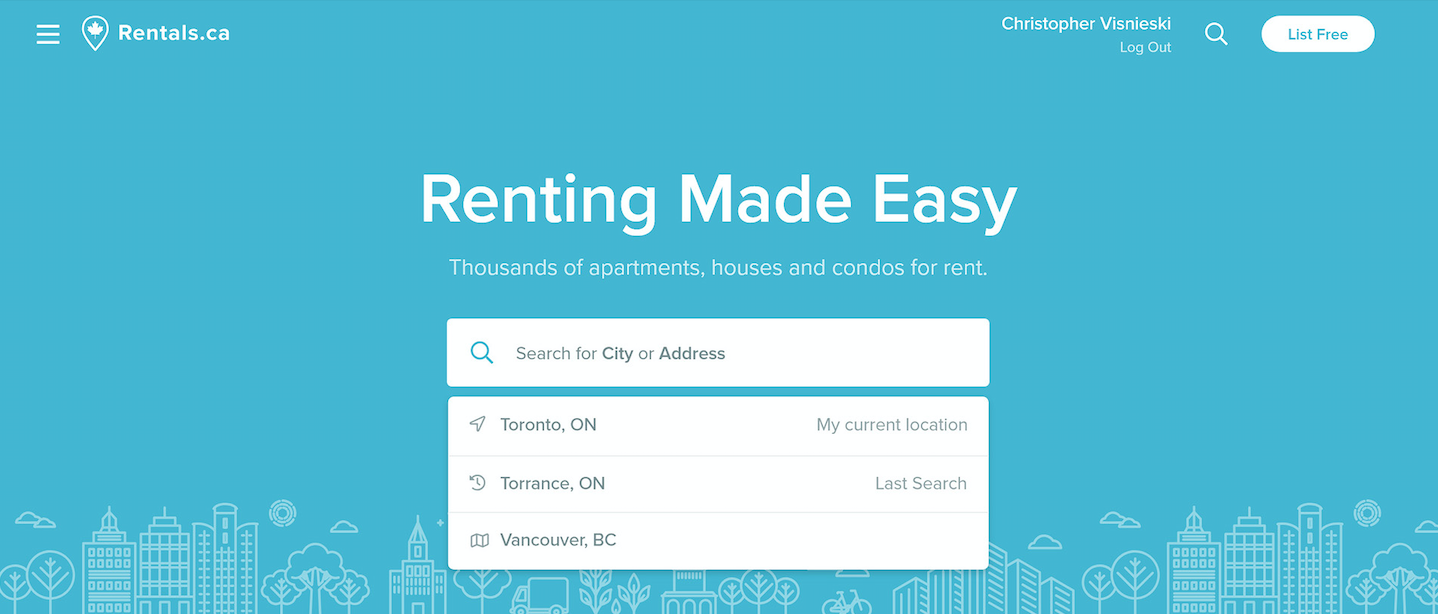 Rentals.ca is a national apartment rental website that serves over 100 cities across Canada. Rentals.ca features search tools that let you cater your search for Toronto apartments for rent by price range, bedrooms, bathrooms, property type, and whether it is pet friendly.
In addition to being easy to navigate, the site features a map view for rental listings, which is great for finding properties near your school or work.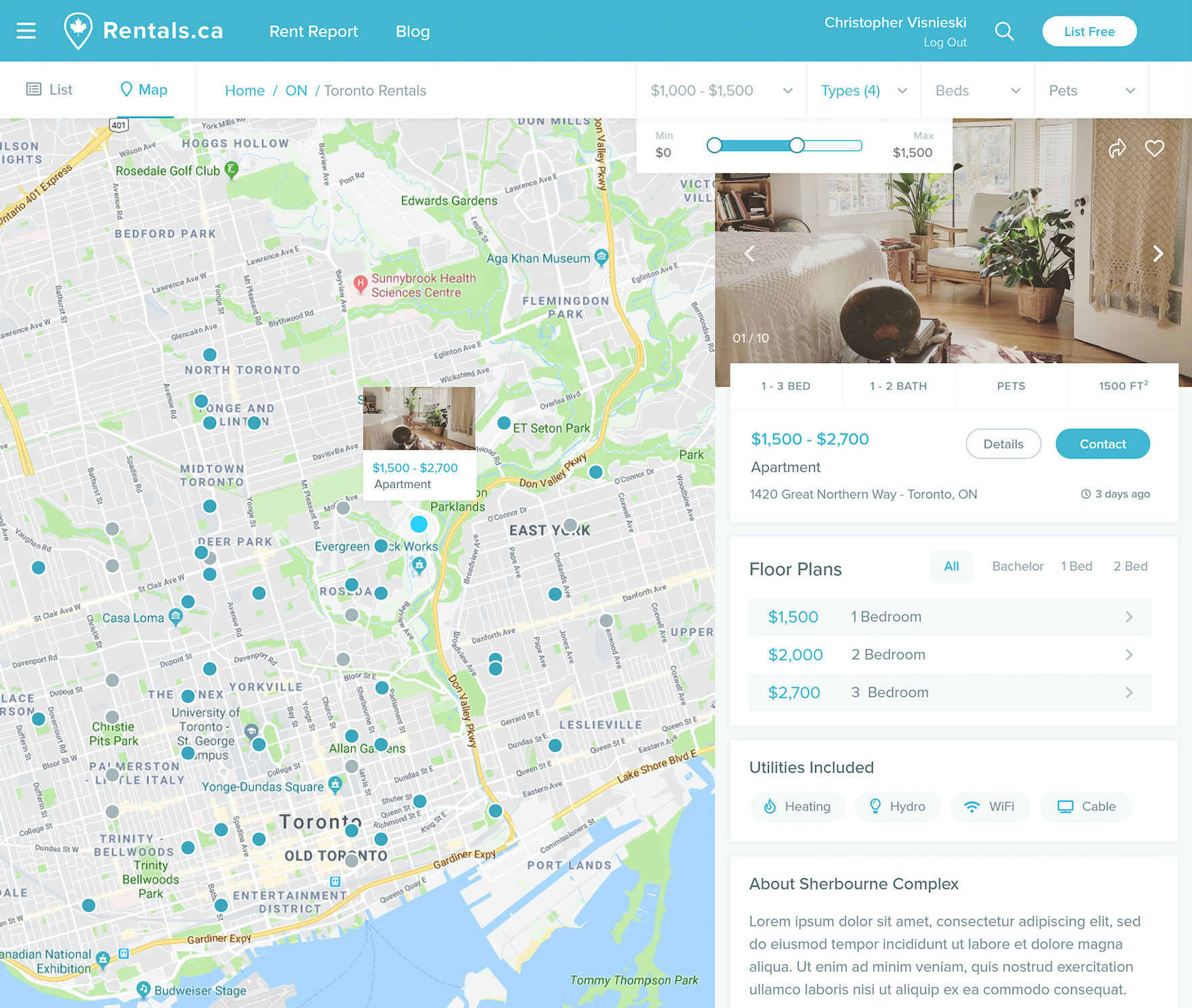 Rentals.ca also has 3D virtual apartment tours included in some of their listings. This allows you to view their units in a more in-depth way than typical photo listings.
2. TorontoRentals.com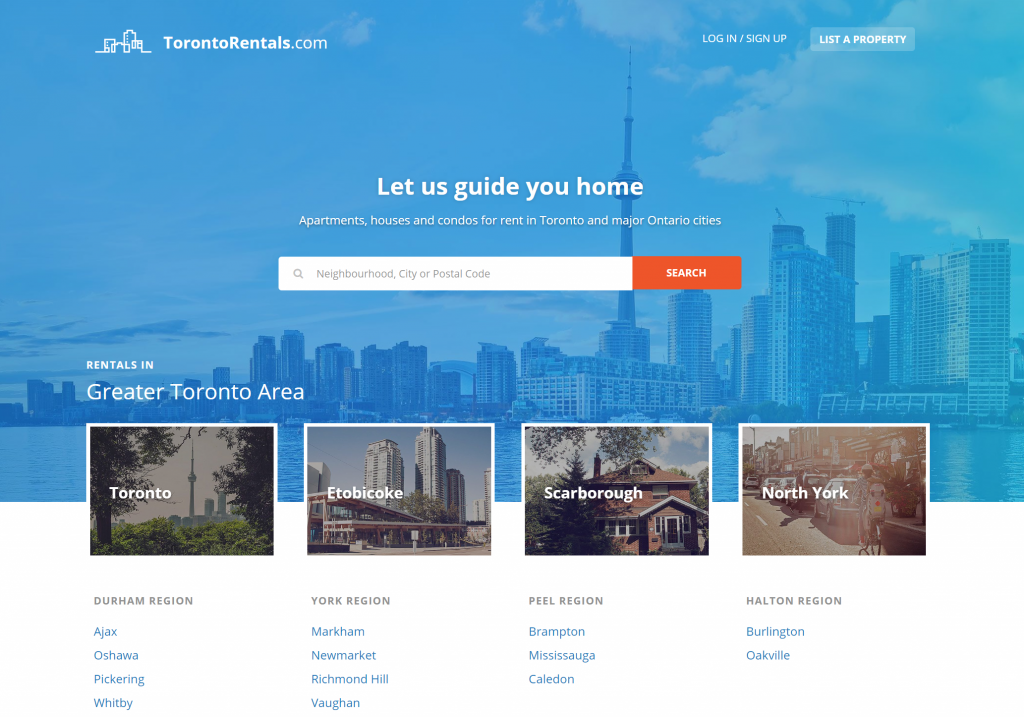 Servicing Toronto and the surrounding GTA since 1995, TorontoRentals.com is a great apartment listing website for finding apartments, condos, and houses for rent. Filters allow you to narrow down your search by price range, property type, bedrooms, bathrooms, and whether or not the unit is pet-friendly. From there, results can be listed or shown on an interactive map view which allows you to see which public transit routes are nearby.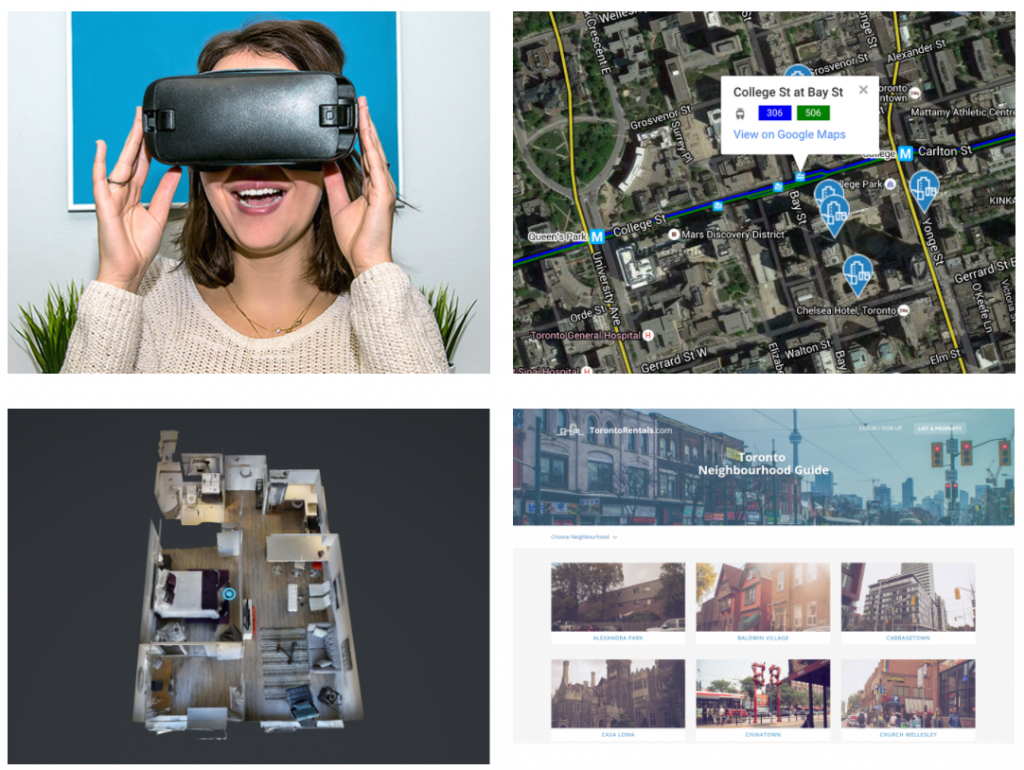 As well, Toronto Rentals has recently launched 3D virtual tours of properties that can be viewed with virtual reality headsets or in 3D on your phone or laptop. This feature is great for checking out a listing before you actually visit it! Beyond rentals, the website also includes neighbourhood guides for those new to the city and plenty of helpful articles about renting in Toronto.
3. Rentfaster.ca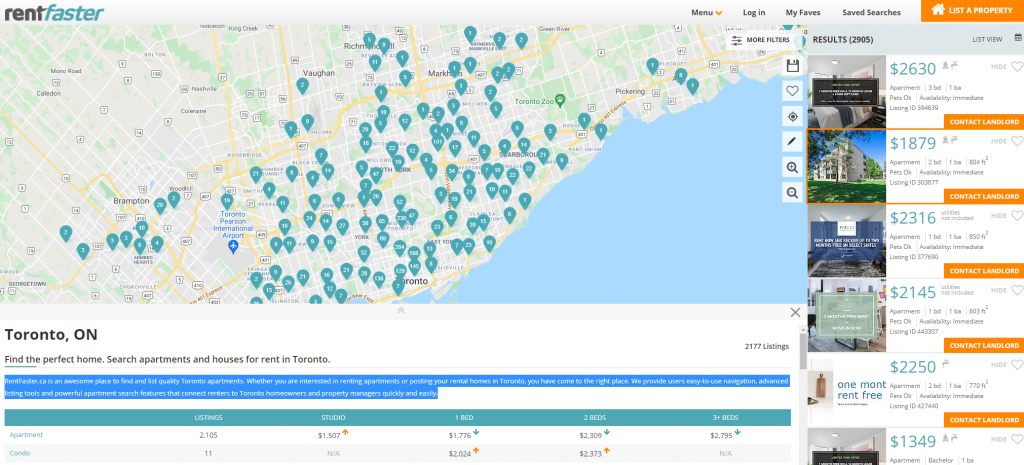 Rentfaster.ca has properties hosted on a rental map making it easy to find apartments for rent in Toronto. RentFaster.ca is an awesome place to find quality Toronto apartments. Whether you're interested in renting apartments or posting your rental homes in Toronto, Rentfaster.ca is another place to do that. They provide users easy-to-use navigation, advanced listing tools and powerful apartment search features that connect renters to Toronto homeowners and property managers quickly and easily.
4. Viewit.ca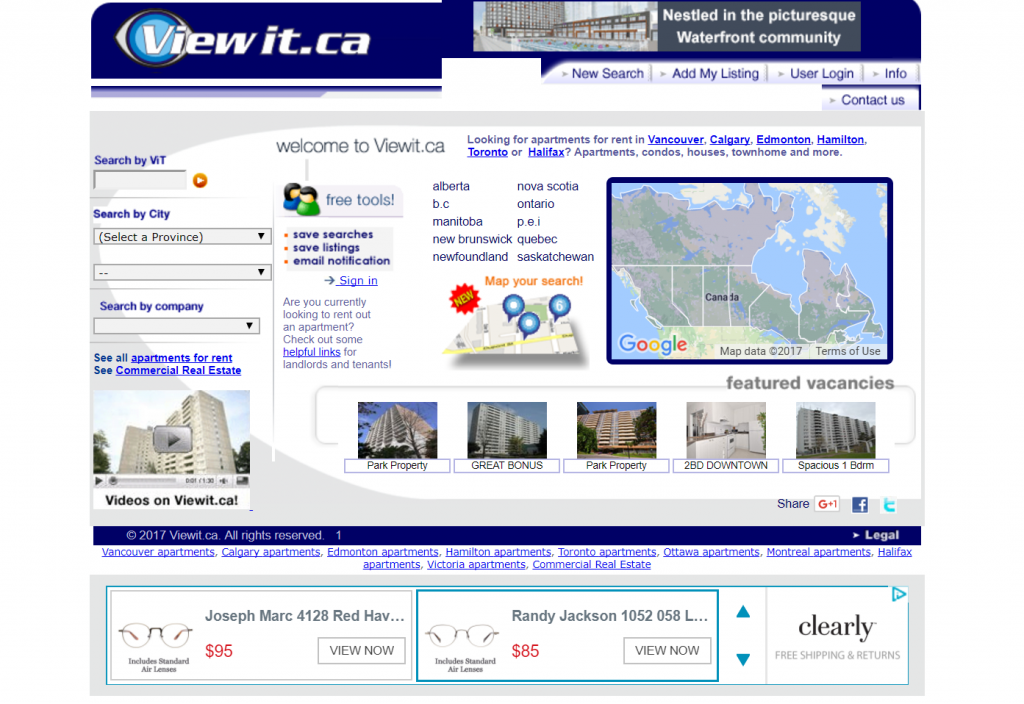 Viewit.ca has been a staple in the Toronto rental industry with their widespread coverage of rental signs. View it's website allows you to narrow down your search by city zone, bedrooms, bathrooms, property type, and whether the unit is furnished. Select View it listings also feature video tours.
5. PadMapper.com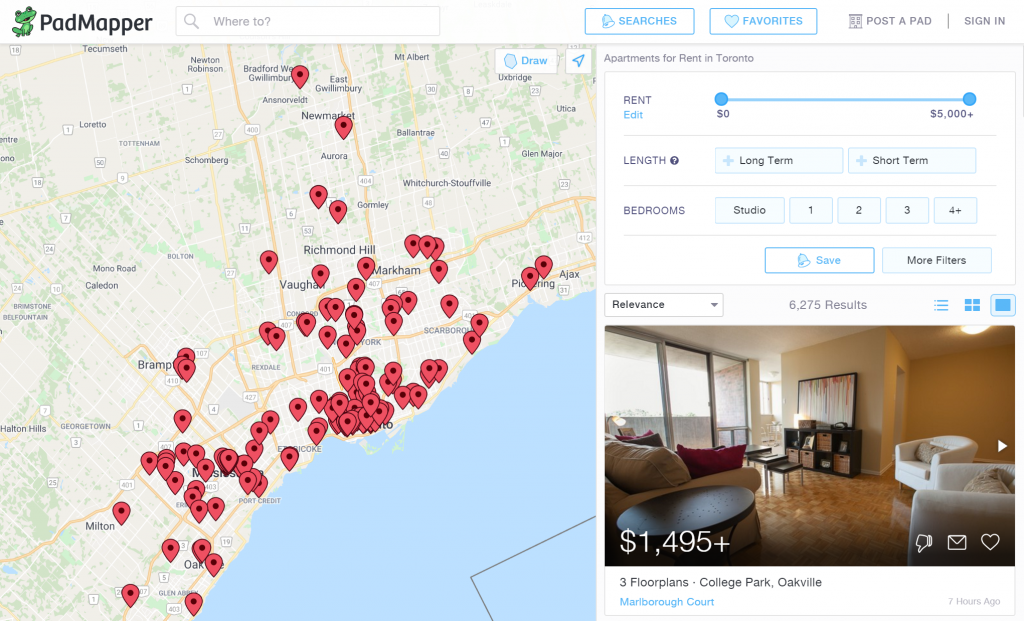 PadMapper is a rental website that focuses on the geographical aspect of finding a property (or "pad"). Padmapper search tools allow you to narrow down your results by price range, bedrooms, and whether you are looking for a short term or long term rental. As well, with PadMapper you are able to draw onto their map to outline the specific area you want to see results from.
6. RentSeeker.ca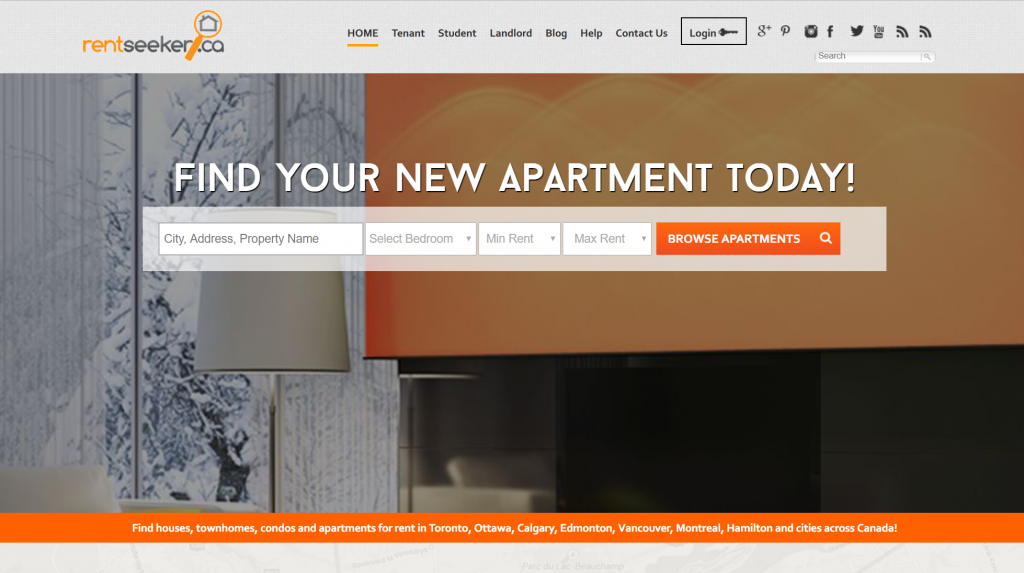 Rent Seeker is a rental agency in Toronto that has a lot of search options to help you hunt for a property. In addition to price, bedrooms, and property type; you can also select which amenities you're looking for such as air conditioning, swimming pools, balconies, and parking. This is great for renters that have very specific wants in their hunt for a new place.
7. Toronto.Craigslist.org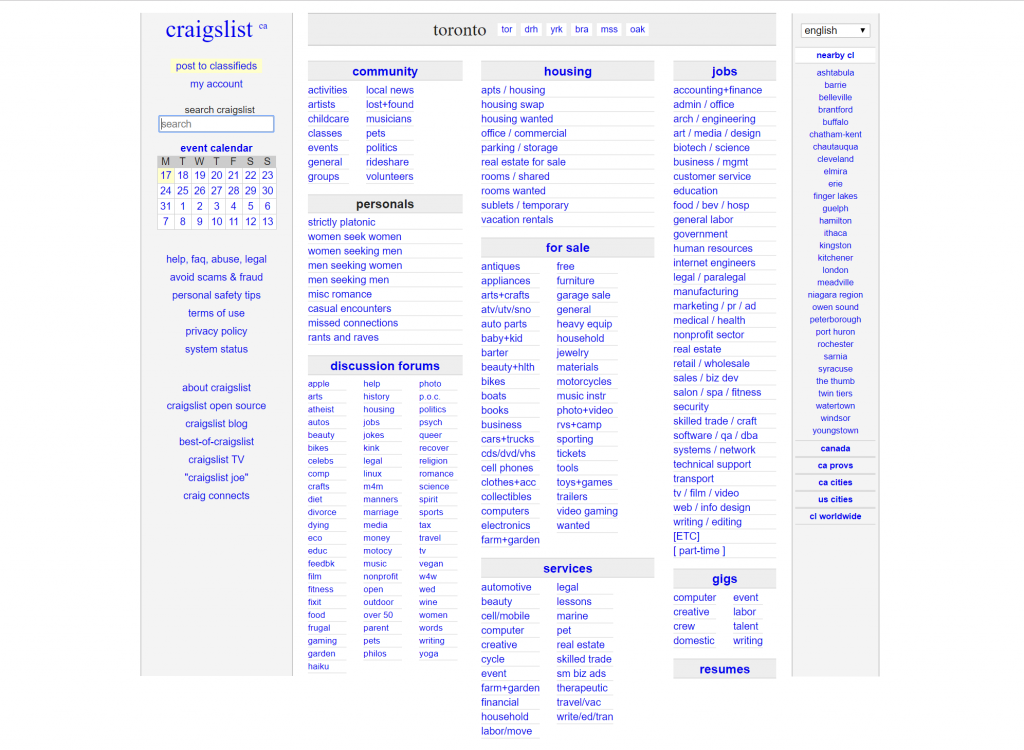 The original online classified advertisements website, Craigslist is still used by many independent landlords to list their units. While this makes it a great place to find deals, it also makes it susceptible to scams. Make sure to do your due diligence with any property you find on here to ensure it is a real unit being offered by a trustworthy landlord.
8. WalkScore.com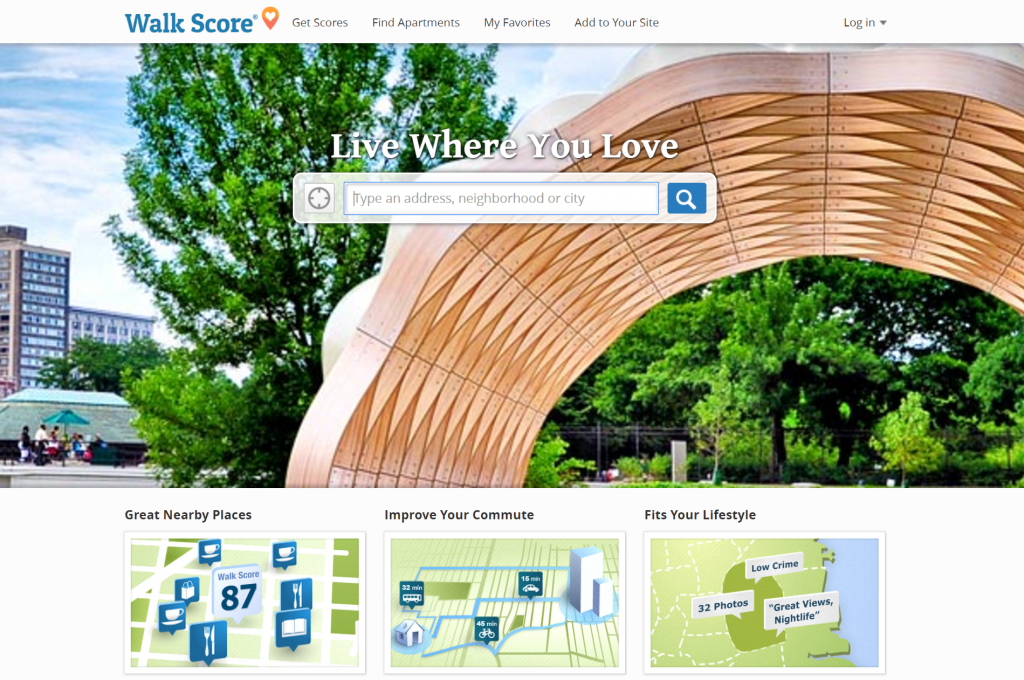 Walk Score's main feature is that it focusses on how walkable a property is from nearby  restaurants, coffee shops, grocery stores, and other attractions. As well, you can input your work or school to see what your commute would look like from a specific property. This is great for downtown Toronto and saves you the added step of checking Google Maps for similar information.
9. GottaRent.com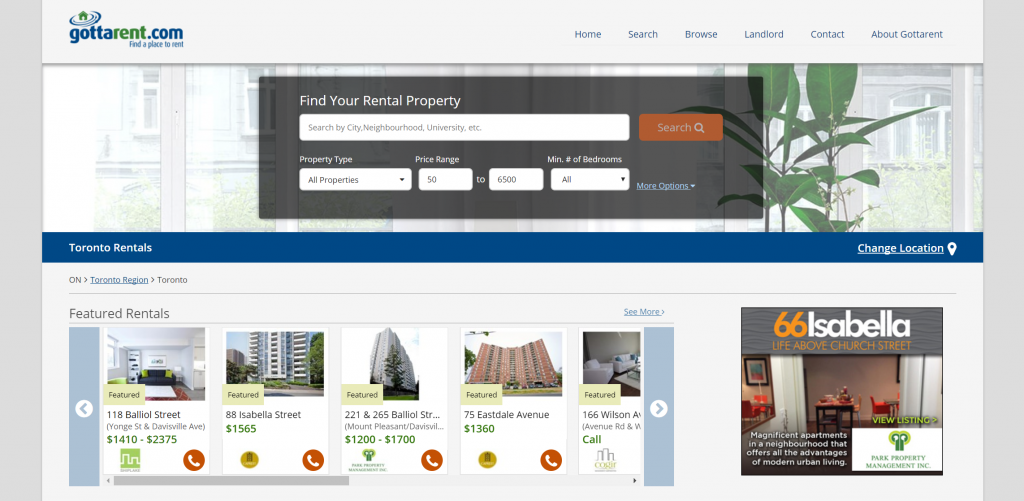 Gotta Rent is owned by Metroland Media, the same company that owns the Toronto Star, Toronto.com, and Workopolis.com. In addition to price, property type, and bedrooms; you can also search for listings on their site based on a variety of features as well as whether a property is near schools, parks, or other community amenities.
10. RentHello.com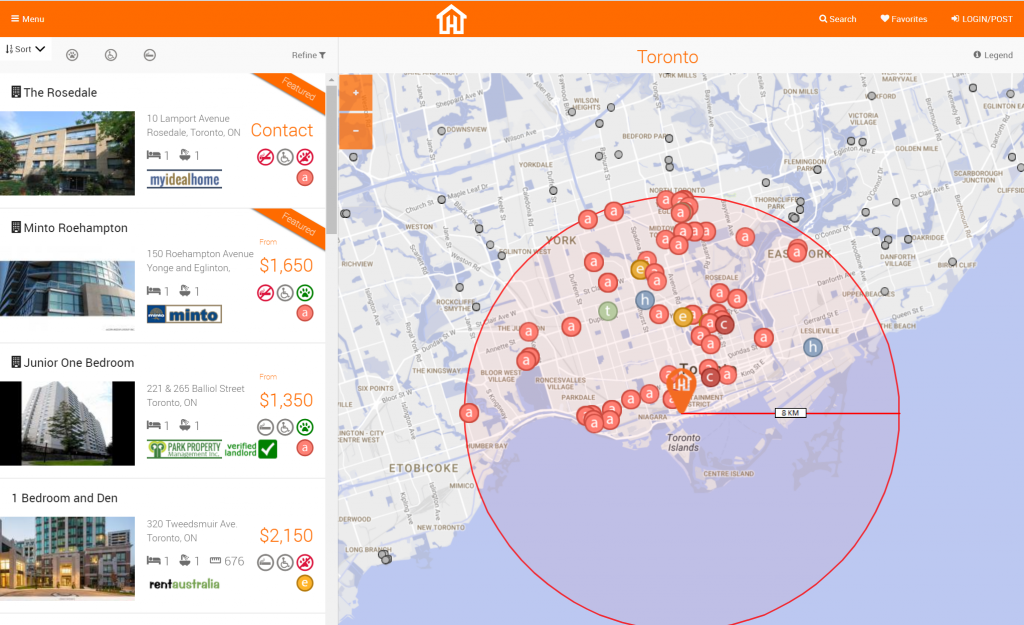 Rent Hello lets you search for properties near any location, school, workplace, or point of interest. Search results can be filtered by price, bedrooms, smoking or non-smoking, whether a property is pet-friendly, and by selecting specific property management firms you want to see listings from. Their website also features a blog that actively posts about rentals properties and other related topics.
11. Casalova.com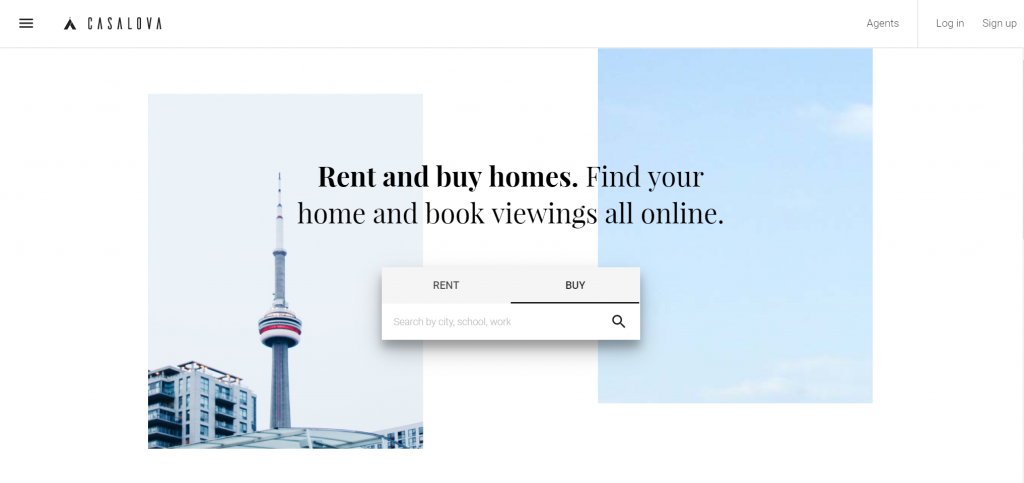 Casalova is a realty brokerage that features properties for both renting and purchasing. Beyond price, bedrooms, and bathrooms, you can also filter results on their website by availability date, square feet, and whether a property is a new development. Overall, this website is good option for those debating between renting or purchasing their next home.
12. 4Rent.ca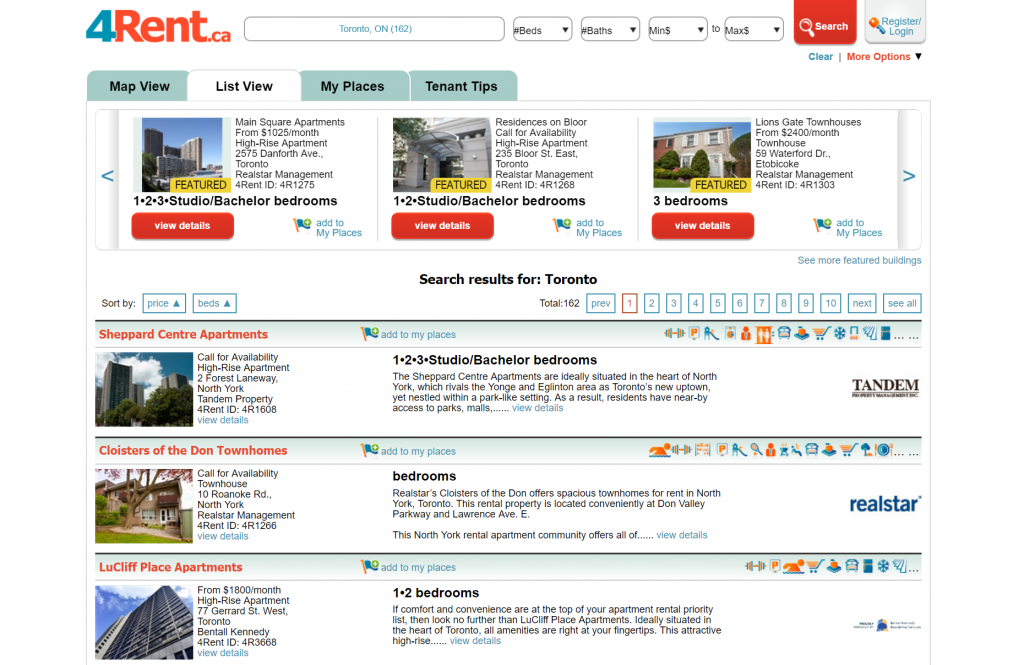 4 Rent's primary channel of advertising is through their bi-weekly magazines. However, their website's key features are its map and list views for properties, as well as a Tentant Tips section that includes articles surrounding renting and related topics.
13. Condos.ca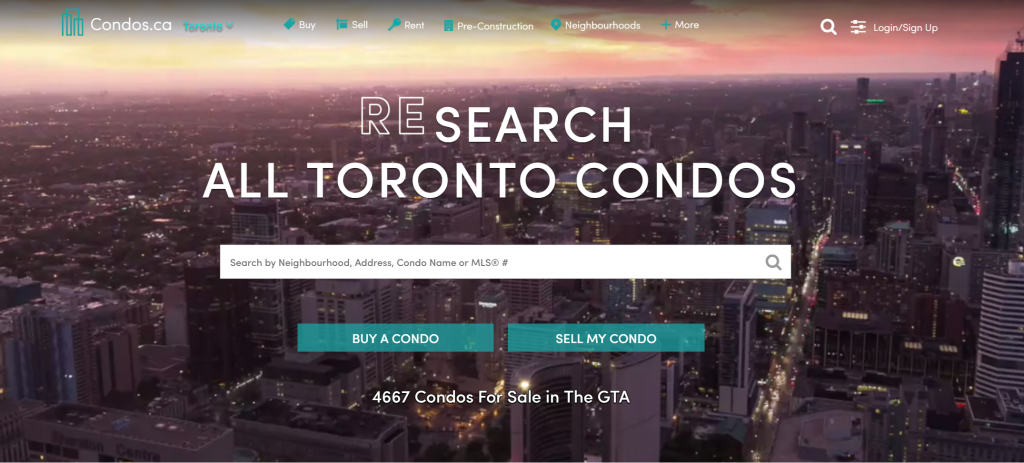 Condos.ca is a hub for everything condo related. Their websites allows users to rent, buy, or sell condos and offers exclusive access to pre-construction opportunities. There's even a luxury condo section for those of you with deep pockets looking for a new home. For those of you set on the condo lifestyle, condos.ca is a good place to start your search.
14. Realtor.ca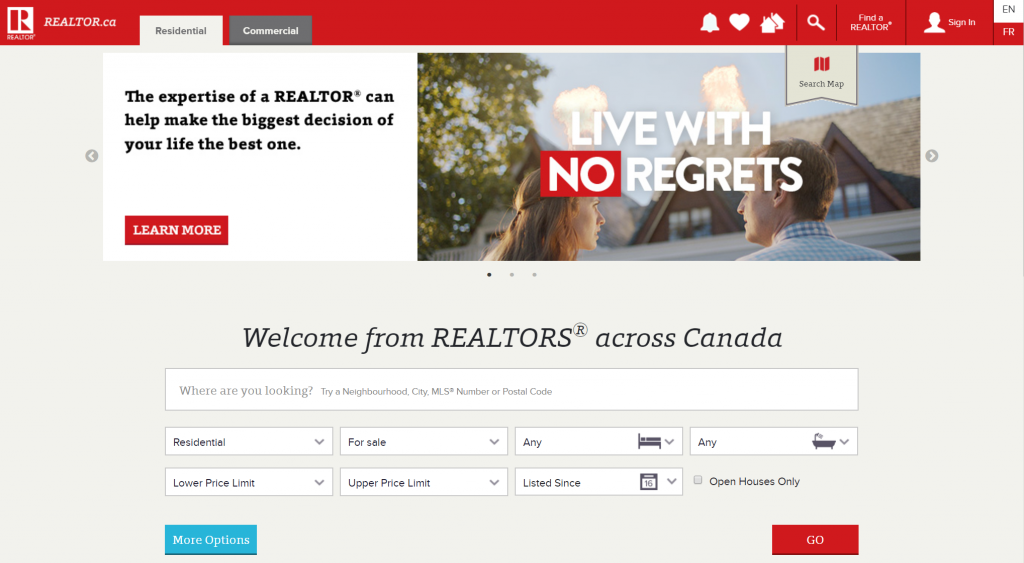 Realtor.ca is owned and operated by the Canadian Real Estate Association and includes both residential and commercials properties for purchase or rent. Each listing comes from a licensed brokerage so while you won't encounter any scams, you also won't find any independent landlords listing on here. Your search can be filtered by price, bedrooms, bathrooms, and by listing date.
Other Apartment Hunting Resources
Facebook groups such as

this one

can be a great place to find a good deal on a rental property

If you're a student, make sure to check if your university/college has an off campus housing directory for student rentals

If you're feeling old-fashioned, newspapers such as the Toronto Star still feature classified sections with apartment rentals  
Hand Picked Related Articles