The Tenacious Blue Jays Get The Win!
Remember that back in 1985, the Royals came back from down 3-1 to win the 1985 ALCS against the Blue Jays. Who's to say that our boys in blue can't do the same?
To get you hyped up for the Jays' post-season run, here are some stats that you can happily spout off at the next house party, bar or Jays fans message board to make you sound impressively intelligent!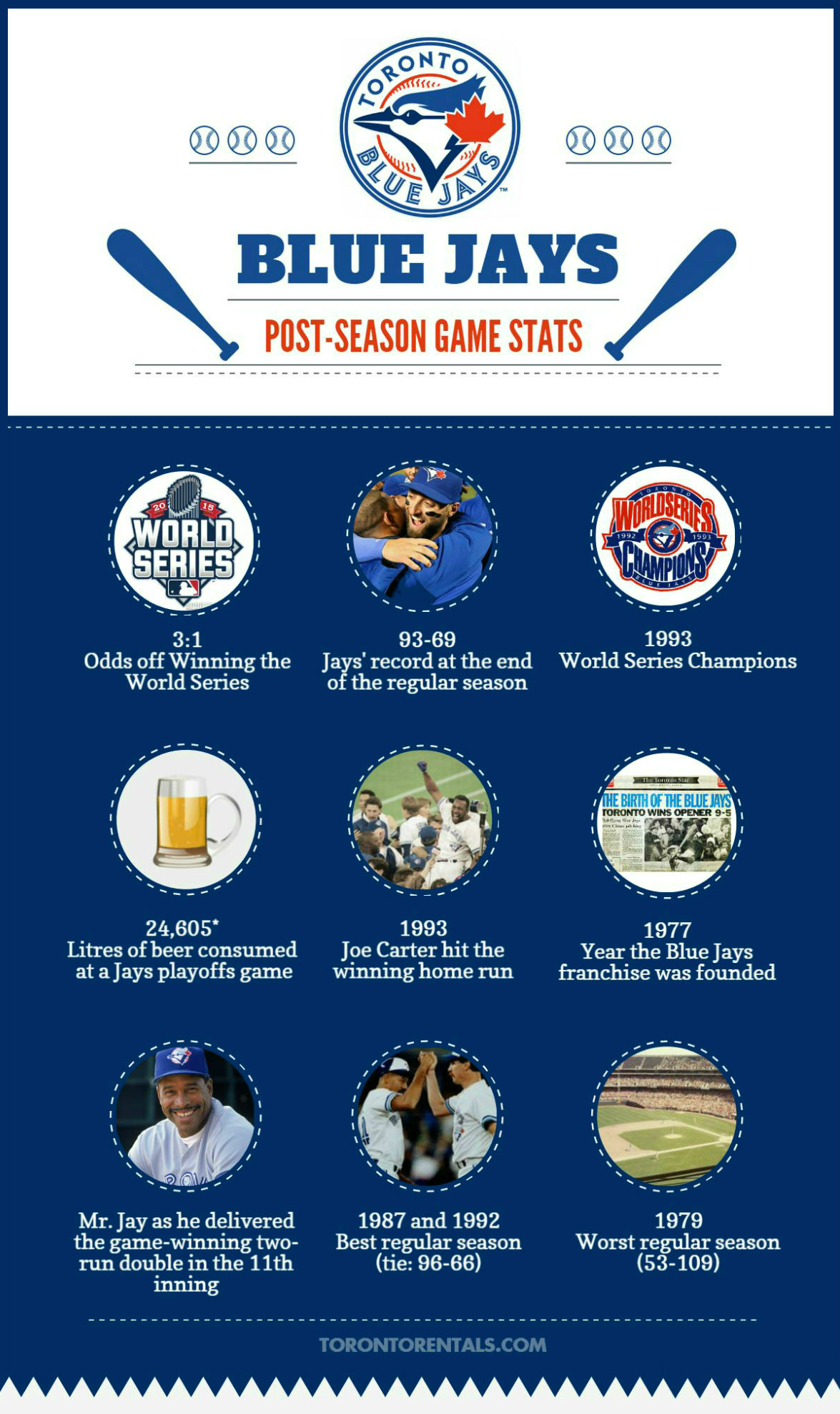 First Jays post-season game:
Jays' odds off winning the World Series: 3:1 (Source: Bovada)
Jays' record at the end of the regular season: 93-69
Last time the Jays made it to the playoffs: 1993
Litres of beer consumed at a Jays playoff game: 24,605*
Player who hit the winning home run in 1993: Joe Carter
Year the Blue Jays franchise was founded: 1977
Number of times the Jays won the World Series: 2 (92 and 93)
Dave Winfield's age when he hit the two-run double that gave the Jays their 1992 World Series title: 40
Blue Jays' best regular season: 1987 and 1992 (tie: 96-66)
Blue Jays' worst regular season: 1979 (53-109)
Are you stoked that the Jays made it? Have you scored post-season tickets? Do you even care? Weigh in in the comments section!
*This figure is based on absolutely zero fact whatsoever. The assumption is that 52,000 people attend a Jays playoff game, and an average of one pint is consumed per person. That's about it.