When the Raptors incredibly snagged a game 7 home court win against the Heat on Sunday, our city, undeniably, went berserk.
Toronto's pro basketball team is now moving on to the second round of the NBA Finals, and their matchup against the Cleveland Cavaliers will be a spectacle not to miss for any TO sports fan.
Here are our best bets for Toronto bars to watch the Raptors play the Cavs.
(Check the Raptors game schedule here.)
The Real Sports Bar, 15 York St.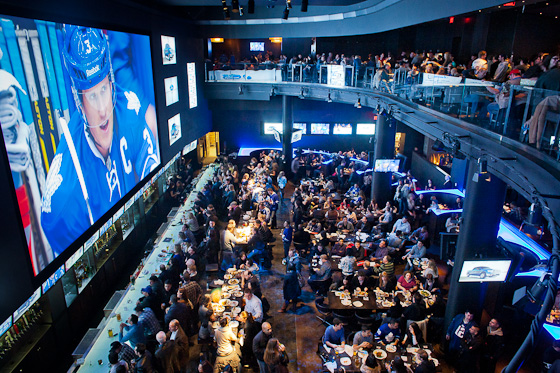 A consistent game-day fave, the Real Sports Bar has graced TO sports fans with a 39-foot screen and a hundred beers. That combo usually means this place is jam-packed, but the atmosphere is electric.
The Loose Moose, 146 Front St
.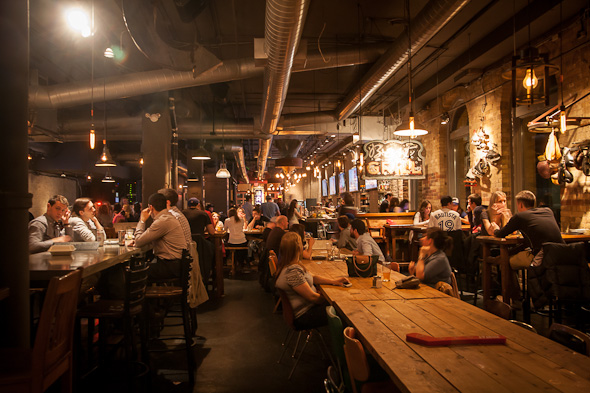 It's something about the picnic tables that make watching games at the Moose an amazing time, every time. The food's pretty great and the beer list is long.
Hurricanes Roadhouse, 963 Bloor St. W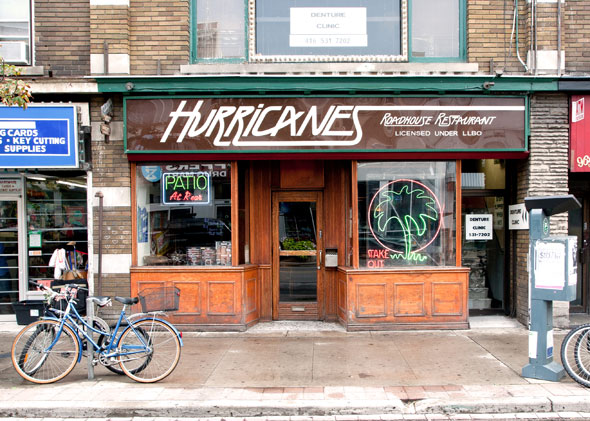 Nothing goes with a Raptors game like a greasy plate of pizza rolls. Hurricane's is loaded with TVs so watching the action from any angle is a cinch.
The Contender, 1166 Dundas St. W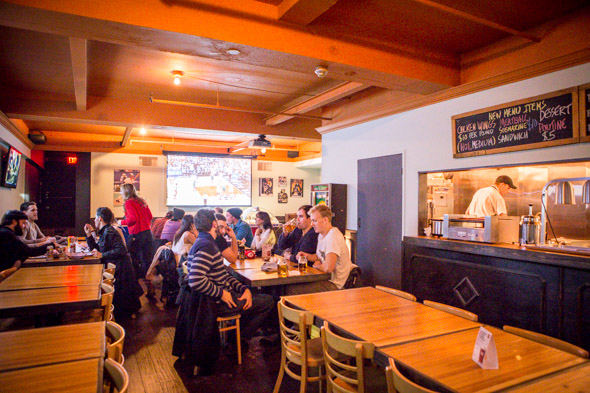 Call early and you might get to reserve your own table to watch the Raptors with your crew. The Contender has tons of TVs and a pretty sweet atmosphere for watching games.
Shoxs, 2827 Dundas St. W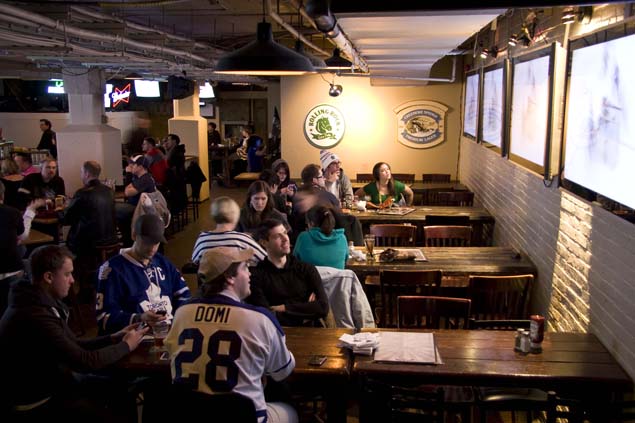 A true sports bar, but with pool tables, Shoxs has plenty of TVs and gets pretty busy during games for an awesome vibe.
Rally Sports Bar, 1660 O'Connor Dr.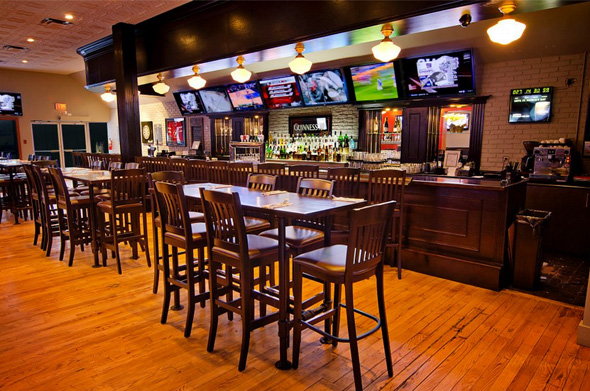 Part sports bar, part BBQ joint, Rally Sports Bar puts on fun contests while you watch the games and munch on smoked meat.
The Dock Ellis, 1280 Dundas St. W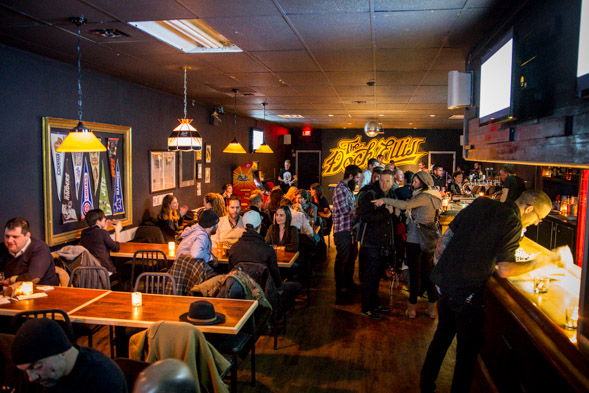 With tall cans for just five bucks, communal tables, and a hell of a good atmosphere, the Dock Ellis' big bonus is the killer food.