Here at Toronto Rentals, we love dispensing advice about home decor, how to cope with those days where the heavens just won't cooperate, and cool blogs to follow for getting to know the city better. That being said, our main passion is helping you find a place to call home while you're in Toronto. Each week we will shine a spotlight on a few properties available for rent to help narrow your search down! Below are some gorgeous properties of this week featured exclusively on our website.
Located in the heart of North York, renting in Brookbanks Apartments puts you close to parks, cafes, shopping, and easy transportation. Apartments feature private balconies, from where you could enjoy the beautiful grounds surrounding the property. The building is excellent for entertaining, with a social room and even a playground for families with kids!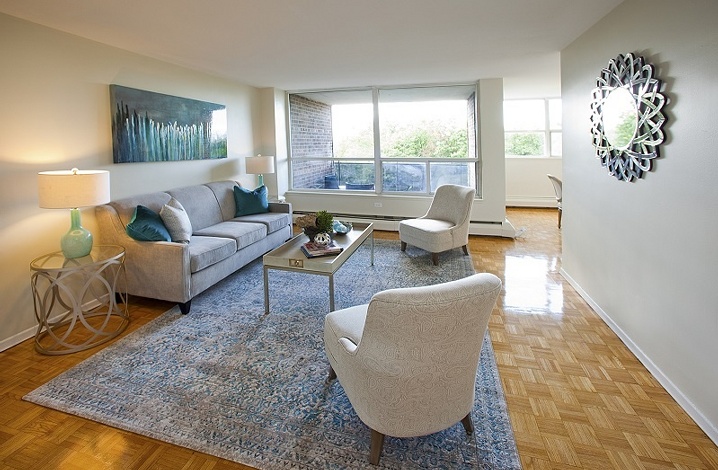 Enjoy convenience at your doorstep, with nearby transportation, shopping, and amenities, as well as a close proximity to the Humber River. The Residence at Weston is a high-rise rental building, boasting 26 stories and 420 residential suites for those looking for a home. There is also office and retail space available for rent. The building is wonderful for social events in the summer, with an outdoor pool and three levels of above-ground parking. Rent before December 24th and receive one month's free rent and a $250 laundry card!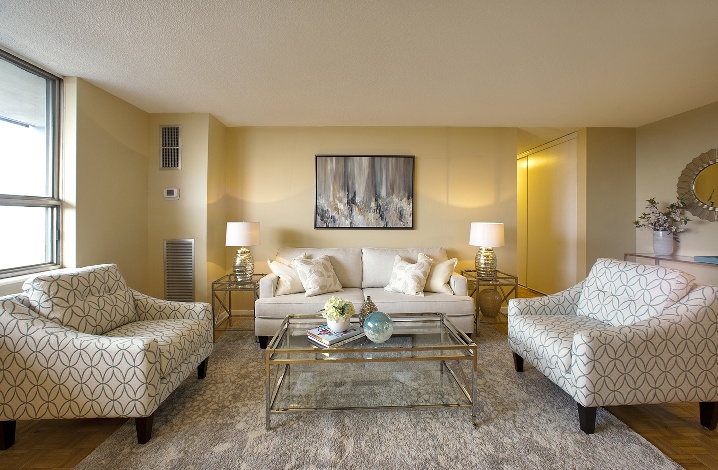 Located in the iconic Yorkville Plaza, this suite includes expansive bay windows that provide a magnificent North-East view of Yorkville. The building includes a fitness station with circuit training and cardio, a formal dining room/boardroom with kitchenette/bar, and a multipurpose recreation lounge among other features. Only steps away from some of the best restaurants, shopping, museums, schools, transit, and more, this property is ideal for someone who longs to get the most of city life in Toronto.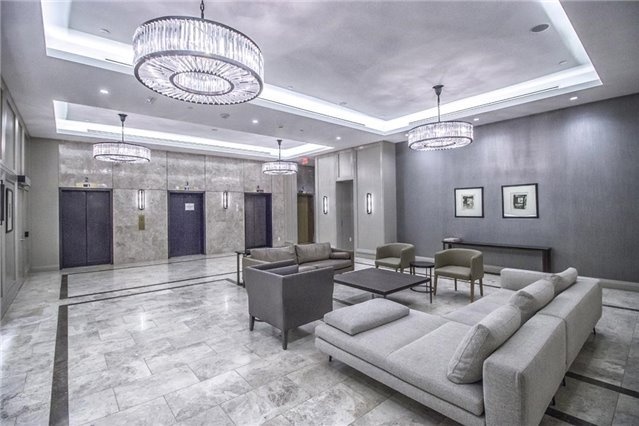 Graydon Hall apartments are all-inclusive in the most complete sense: not only are they fully furnished, but each apartment also includes a stove, oven, refrigerator, microwave, toaster, dishwasher, china, cutlery, pots, pans, and even a coffee maker. All utilities are included in the rent, which encompasses cable, phone, and high-speed internet as well. Promising to be your home away from home, Graydon Hall will accommodate you on your travels to Toronto whether they be for business, pleasure, renovation, or relocation. The apartments also include a spacious balcony with a spectacular view of the Toronto skyline.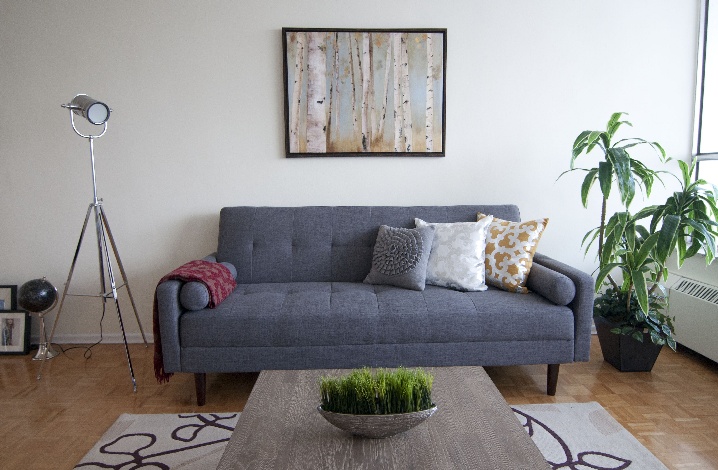 Fully furnished condo located in the heart of the Fashion District, with an excellent view of downtown. This is a truly unique space, furnished and decorated to give off an artist-in-residence vibe, though no matter your profession the office room provides the quiet and serenity needed to concentrate on work. Close proximity to the most stylish and charming part of King Street also makes this a good location for someone looking to have some fun when the work is done.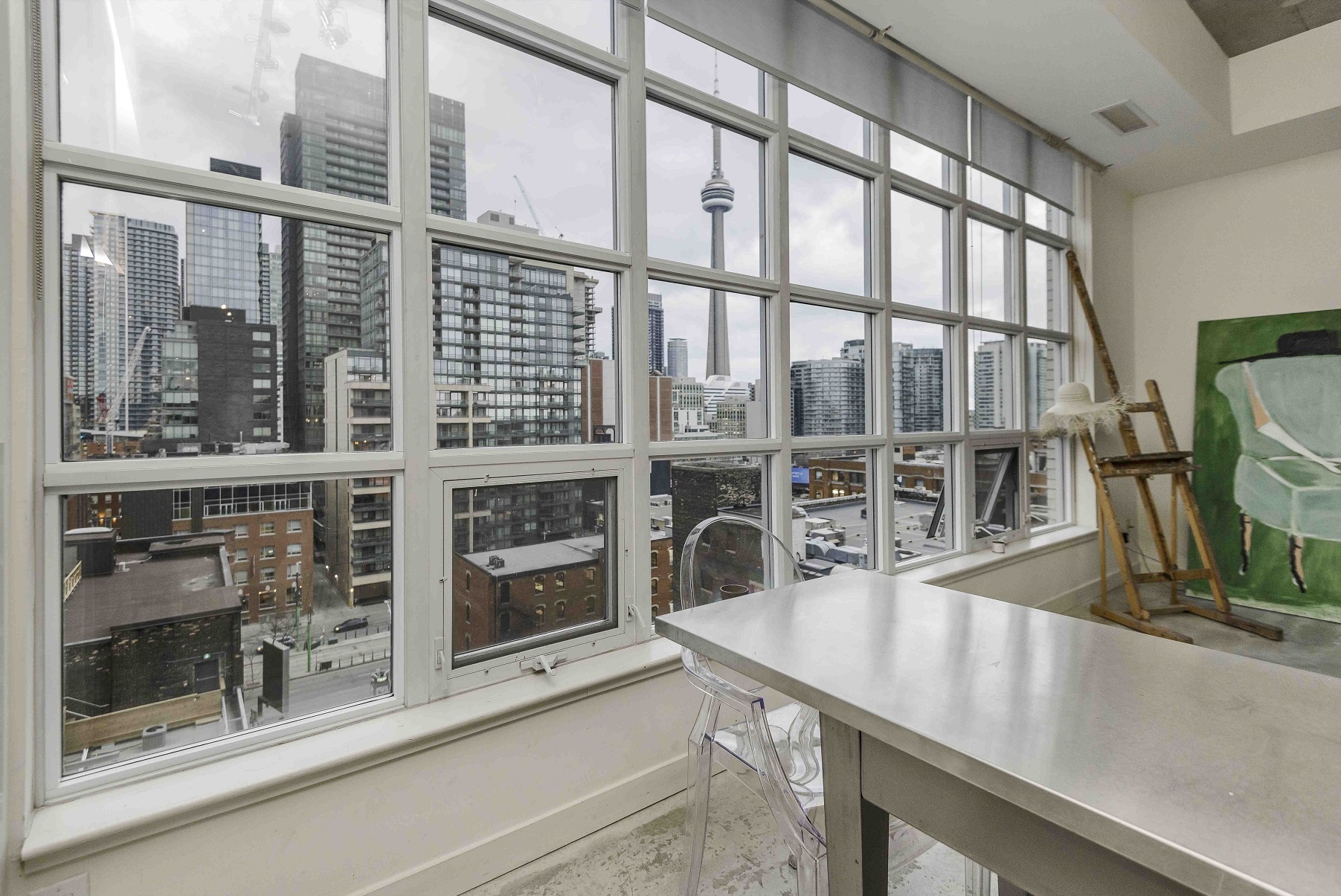 Offering apartment and townhome rentals, this North York community are located near TTC bus stops and the Don Valley Parkway, making transportation easy and convenient. The site offers on-site laundry, fitness facility, and sauna, landscaped gardens, tennis court, seasonal outdoor swimming pool and BBQ area with gazebo. Resident events are hosted on a regular basis, which is great if you want to feel like you are truly part of a community!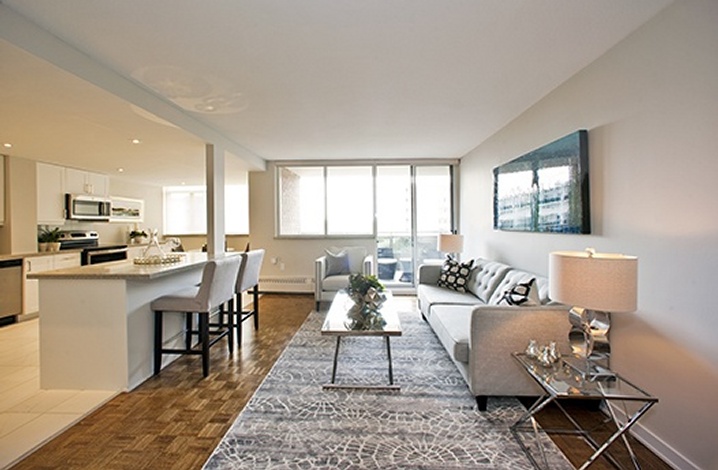 If you're looking to live in Oakville, this fully-furnished home might just be right for you. The house is within walking distance from downtown Georgetown, and is ideal for families wanting to live in close proximity to excellent school zones.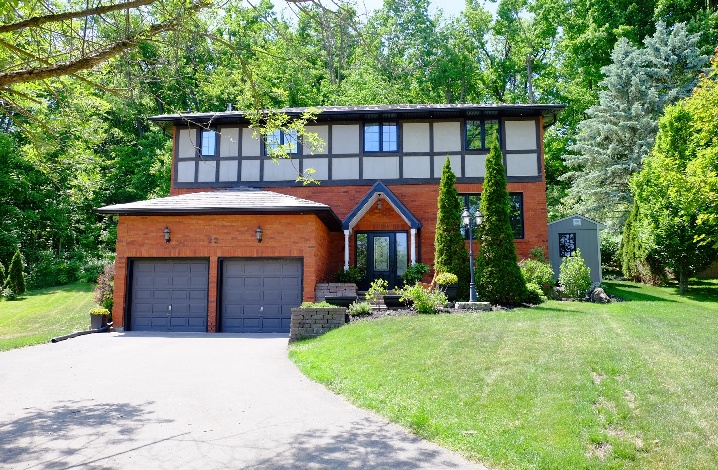 These apartments are ideal for those looking to live in one of Etobicoke's most sought-after family neighbourhoods. Located close to great schools, parks, libraries, and community centres, this rental community is perfect for families with kids. Amenities include a fitness facility, an indoor swimming pool, sauna, and whirlpool. Also included for your workout needs are tennis courts and a billiards room, and for entertainment there is also a social room with a fully equipped kitchen.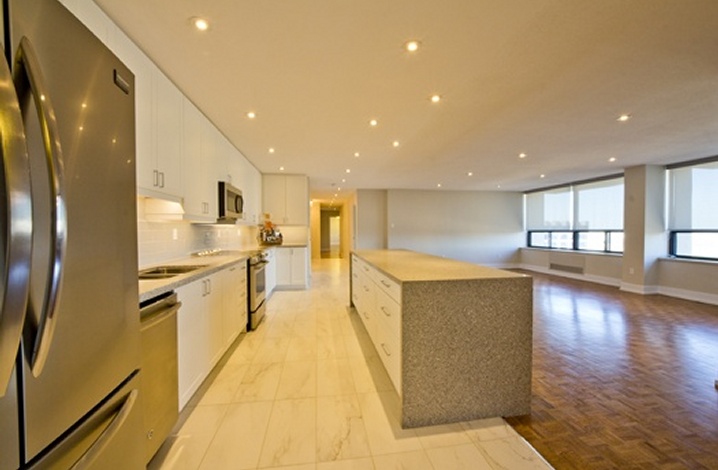 Located in the bustling city centre at Bloor St. and Ted Rogers Way, this complex has the best of what downtown Toronto has to offer within walking distance: fine dining, art, entertainment and nightlife. These apartments also offer a fitness facility, indoor salt water swimming pool, party room, patio and BBQ area, as well as regular events for the chance to meet your fellow residents. Also located near parks and trails, if you're the outdoorsy sort!