Toronto is an awesome place to raise kids. With so many great family friendly neighbourhoods in Toronto to choose from and a ton of really awesome schools, kids of any age can find friends who live nearby and attend some of the better educational institutions in the country, including public, Catholic and private schools.
If you're moving to, or within Toronto, and you have kids who are in school, here is our top 10 list of family-friendly neighbourhoods in Toronto:
Packed with families with kids of all ages, but especially younger ones, Allenby is often called the most family-friendly neighbourhood in Toronto. The problem is, there isn't anything for rent here, generally speaking. However, the schools here, including Allenby public school, North Preparatory and Marshall McLuhan Catholic school rank high, and the pretty homes and quaint atmosphere make Allenby pretty desirable for families.
2. Don Mills

Distinctly suburban, Don Mills is popular with families, but it isn't known as a neighbourhood with a ton of rental stock. Still, there are lots of great options nearby for schools, including three Montessori schools and a Catholic school for elementary-aged kids. The shops at Don Mills, plus a handful of other shopping destinations provide all the amenities a family would need.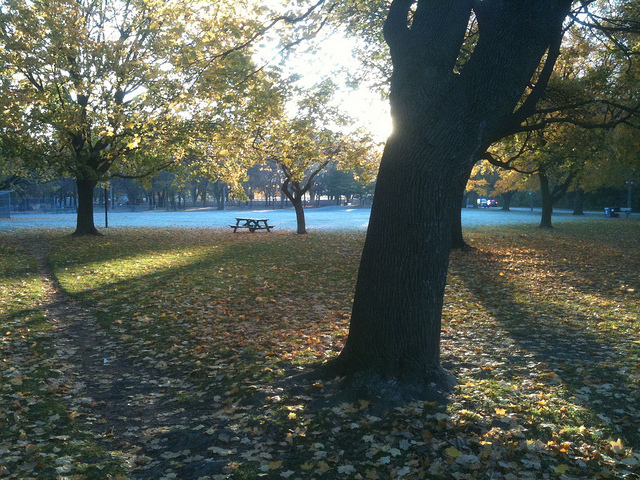 Deer Park is one of the more affluent neighbourhoods on this list, making it a prime spot to settle down for families with kids an well-lined pockets. The homes here are well-kept and generally pretty huge, but it's also a poor place for renting families to search for housing. The schools around Deer Park rank well and it's one of the safer communities in the city.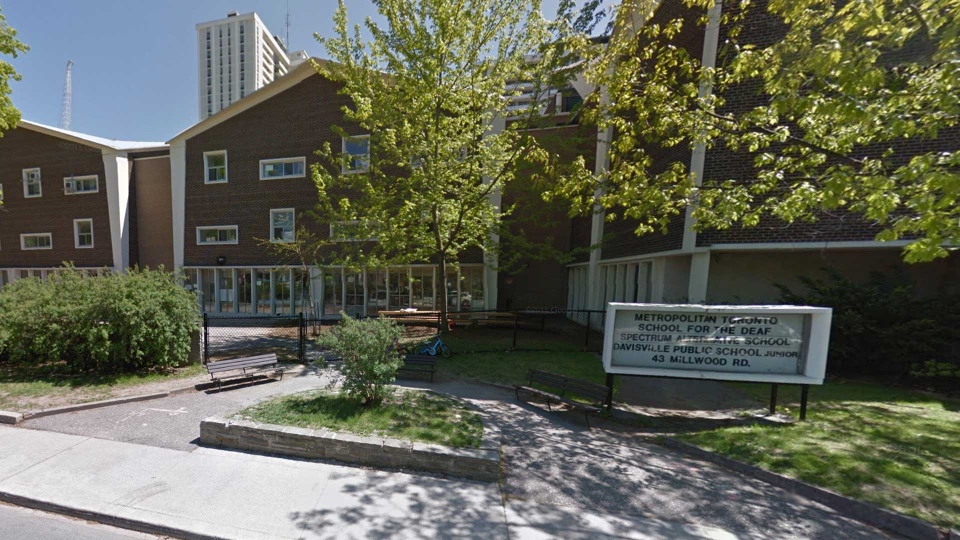 The laid-back atmosphere of Davisville Village, plus the huge array of amenities for people of all ages make it an awesome place to raise kids. It's easy to get around without having to drive too often, the security factor is high and the local schools have great reputations. The age range of Davisville Village is mixed, but there are plenty of kids around in every grade. Within the neighbourhood are two elementary and two middle schools in the public system, plus private schools like Toronto Prep School, Greenwood College and Sunnybrook. There's also a good diversity of housing to suit families of any size who rent.

It's a little farther from downtown, but Humber Summit is pretty ideal for families. There are a TON of parks here, including Rowntree Park which surrounds the Humber River, plus Gracedale, Islington and the Humber Arboretum. For renters, you're in luck with bigger homes than you'll find elsewhere on this list for pretty incredible (affordable!) prices. School wise, families have some choice, with Gracedale and Humber Summit in the public system, St. Roch and Venerable John Merlini in the Catholic system and a ton of others just a short drive away. Also, Humber Summit stands out from the others on this list with the diversity factor (it's noticeably less affluent and white).
The Beaches is a gorgeous area of Toronto. There is a beautiful view of the lake and it really is not that far from the core of downtown Toronto, but you almost feel like you are in cottage country. The prices can be steep but the houses are stunning and the boardwalk is one of the most underrated spots in Toronto. It has good schools and a low crime rate. A nice place to raise a family and downtown Toronto is only a street car ride away!
7. Bayview Village
This is an affluent area of Toronto, but if it's in your price range it is a great place to raise your kids. There are a lot of parks and schools around as well as a lot of amenities. There is a YMCA, a shopping mall, and it has a subway stop.
Sometimes Bloor West is called suburbia, and if this is suburbia then sign us up! You get the best of both worlds, you get the neighbourhood feel but also have a lot of shops, cafes, and restaurants around. The foundation of a family friendly neighborhood is safety, good schools, and room to walk and play outside. Bloor West has got you covered. Also, you are close to High Park, home to the High Park Zoo which has free admission, a perfect place to take the kids!
York Mills is one of the most sought after neighborhoods in Toronto, especially for families. While it is one of the most expensive neighborhoods in the city, if you can afford it, it is worth it. Close to a number of private and public schools, including York Mills Collegiate and Owen Elementary school, the neighborhood is also very scenic. There are a number of ravines around that offer a lot of nice walking trails. If you want a neighborhood that will allow your kids the opportunity to safely walk to school and the park from home, this is it. It is very TTC accessible as well which will be great for you when they become teenagers and ask for rides all the time.
Some people would go so far as to argue that Thornhill is no longer Toronto, but that is simply not the case. It is definitely suburbia though, which is perfect for families. An extremely low crime rate and a lot of schools, Thornhill offers a lot to families looking to raise children in a quieter place away from the hustle and bustle. The prices are also more competitive then some of the other neighborhoods we have listed here.

Keep some of these other great neighbourhoods in mind too: